You see, Halloween has always been a big deal. I don't know who is having more fun? Me or my parents that got to dress me up?
This was my first Halloween, I was almost 3 months old then. Any guesses of what I dressed up as?
Hold you thoughts, here it comes…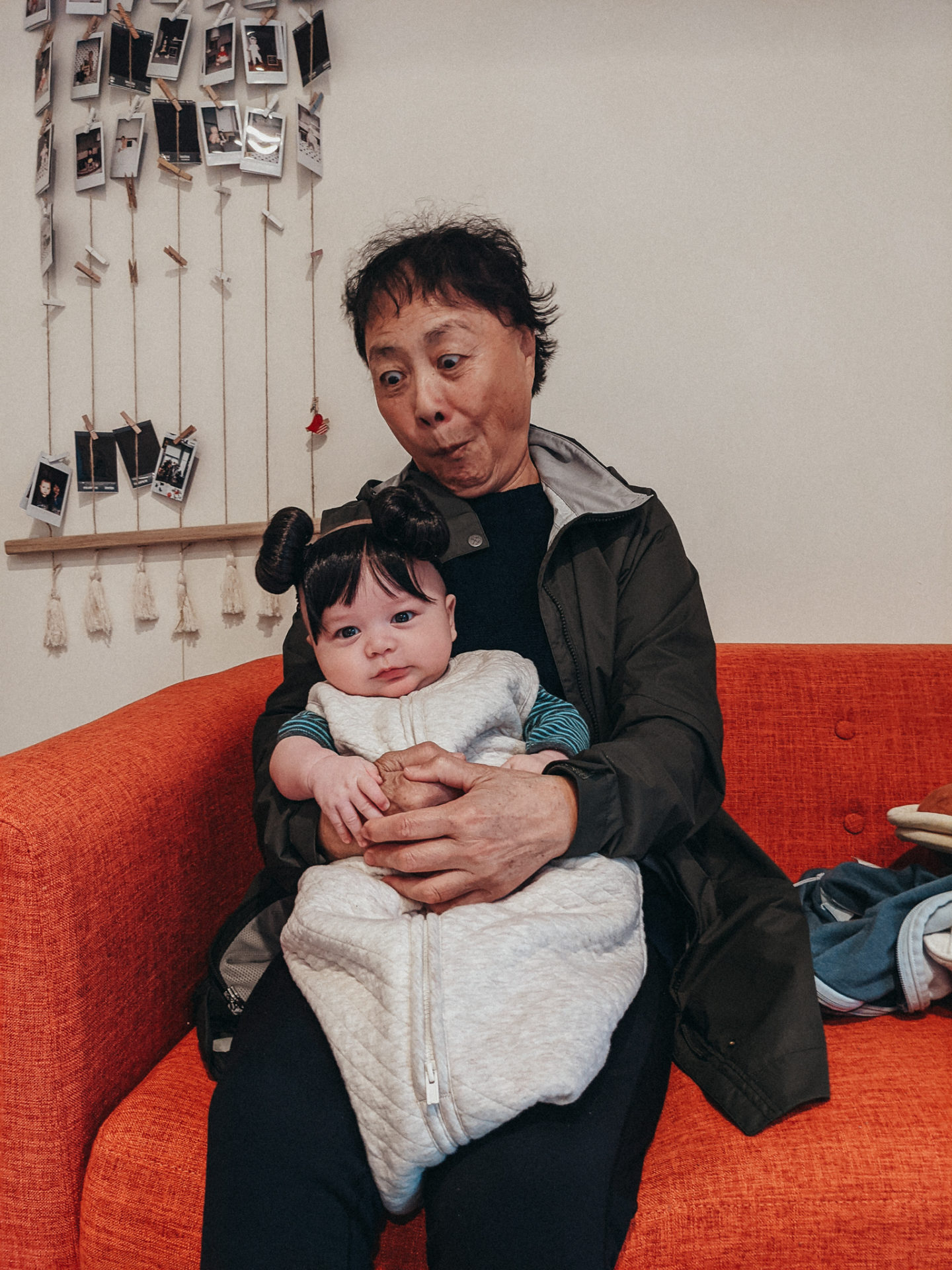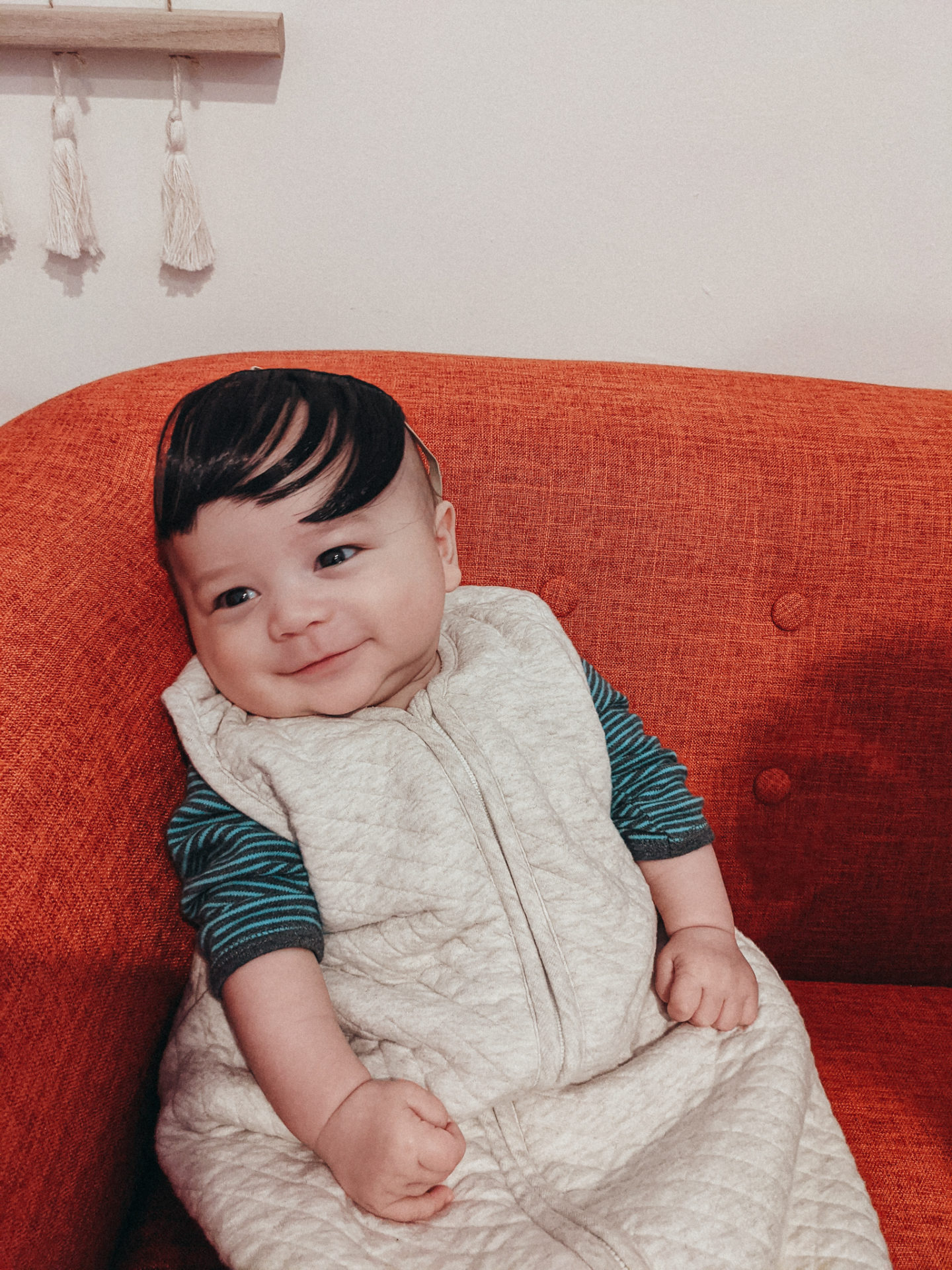 Ok, these were just my sister's wigs. Mom and grandma were having too much fun with me and the wigs. I had fun too. I wasn't quite sure why they put those wigs on me, but they laughed so hard after I put them on. So I laughed too. Laughter is contagious, you know.
Now my real costume is this…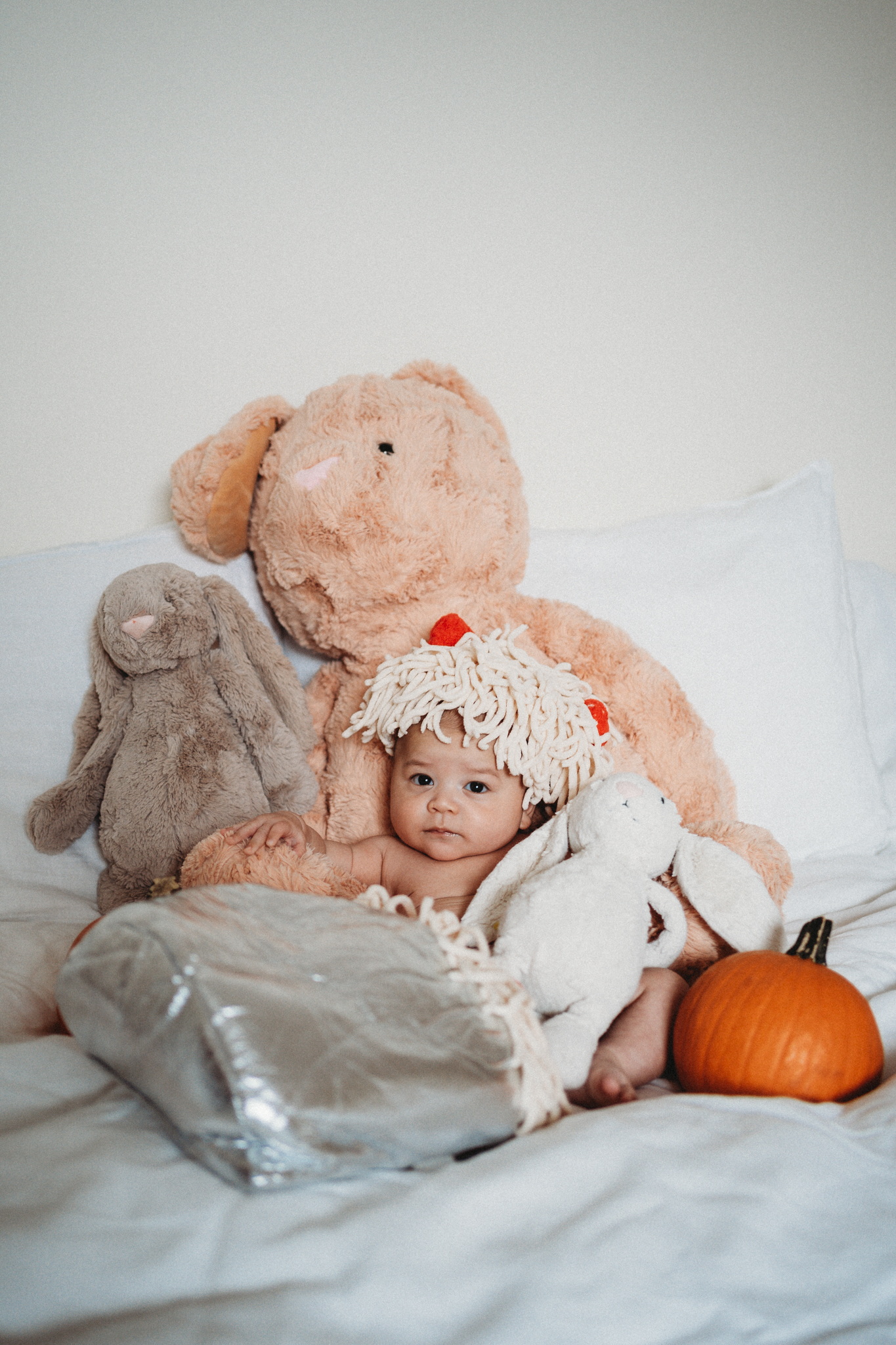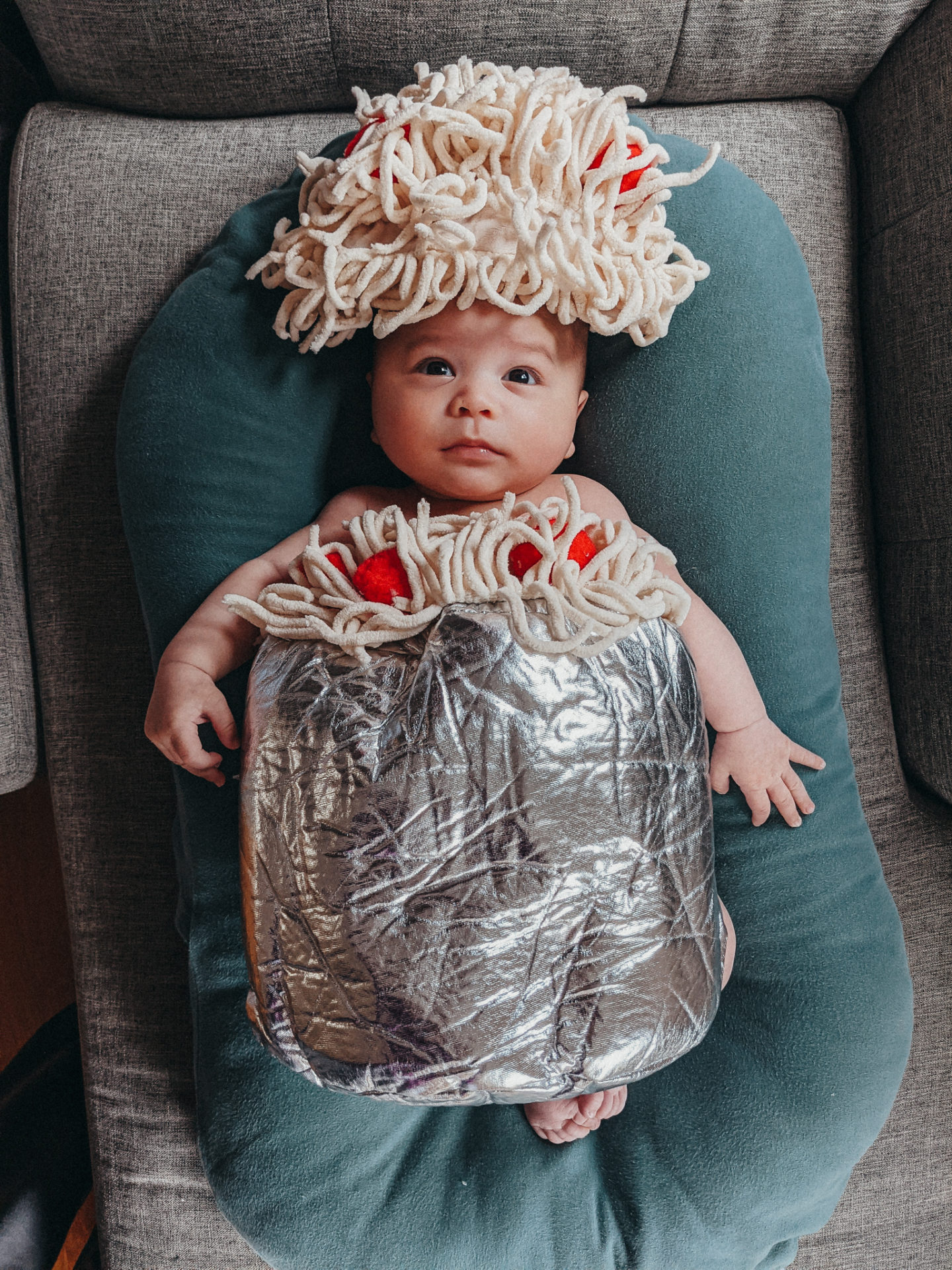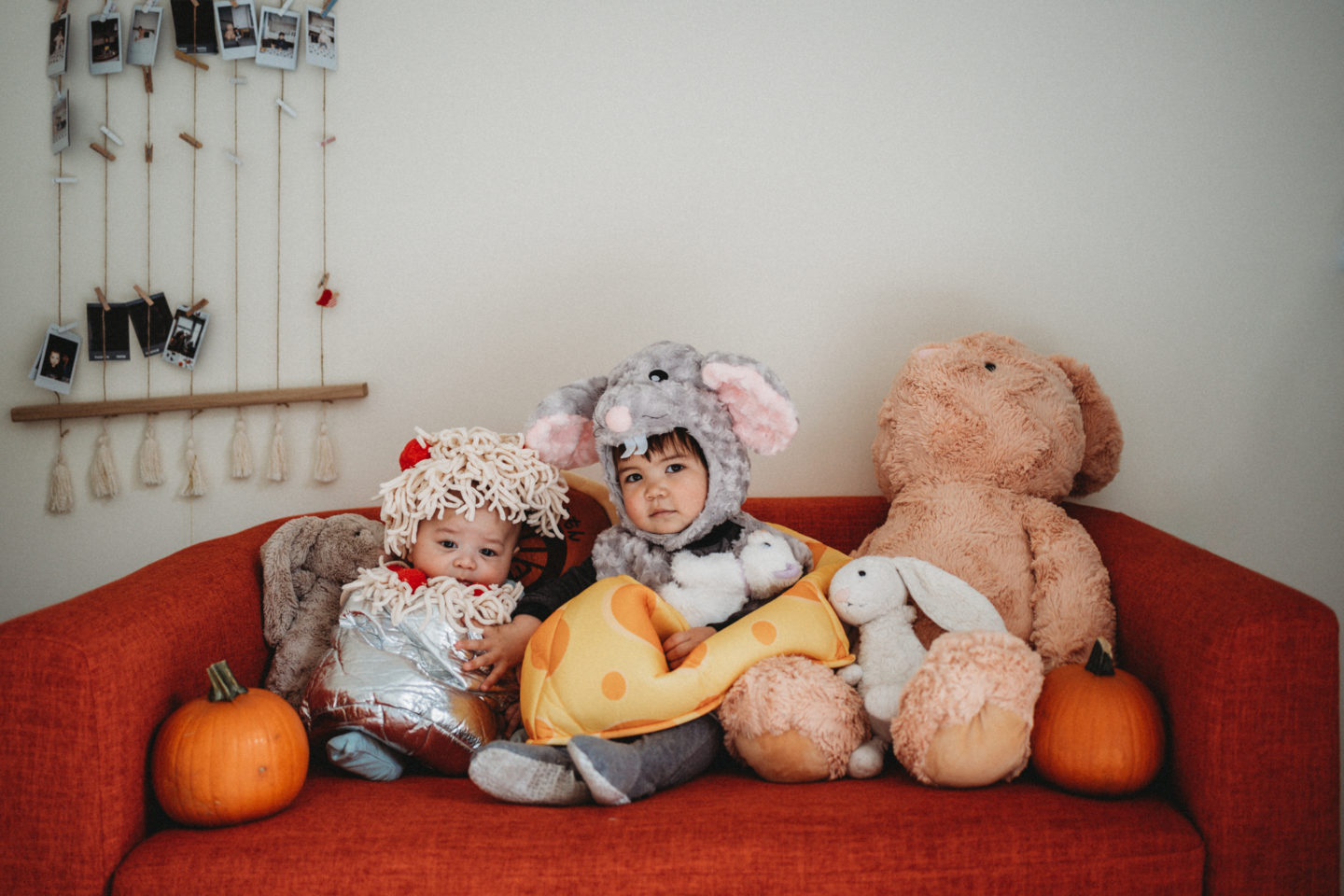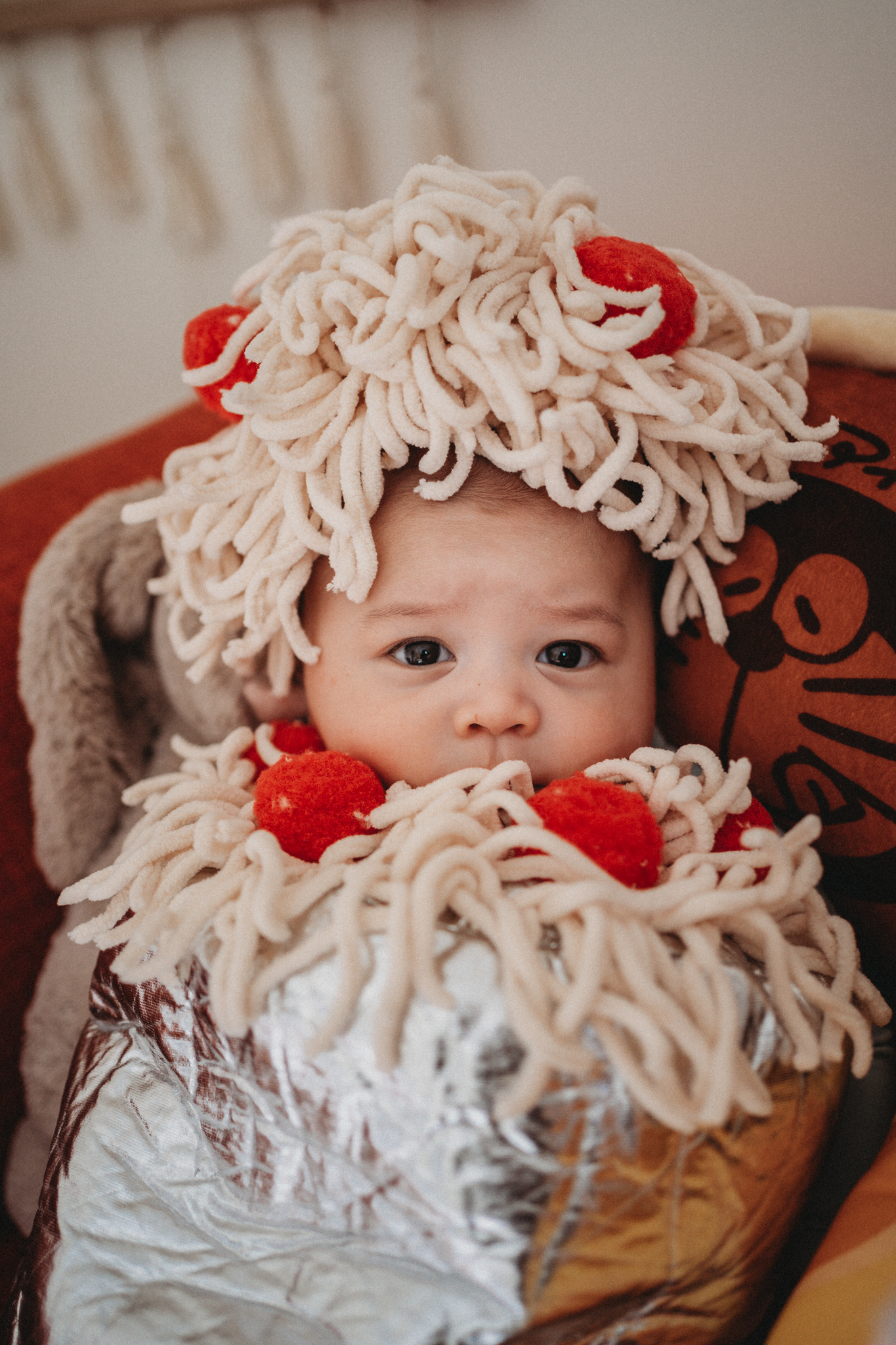 Yep, I was a pot of spaghetti and meatball. I guess I was quite a chunky meatball back then, so this outfit suits me well.
I went to my first Halloween party and met a lot of interesting looking people.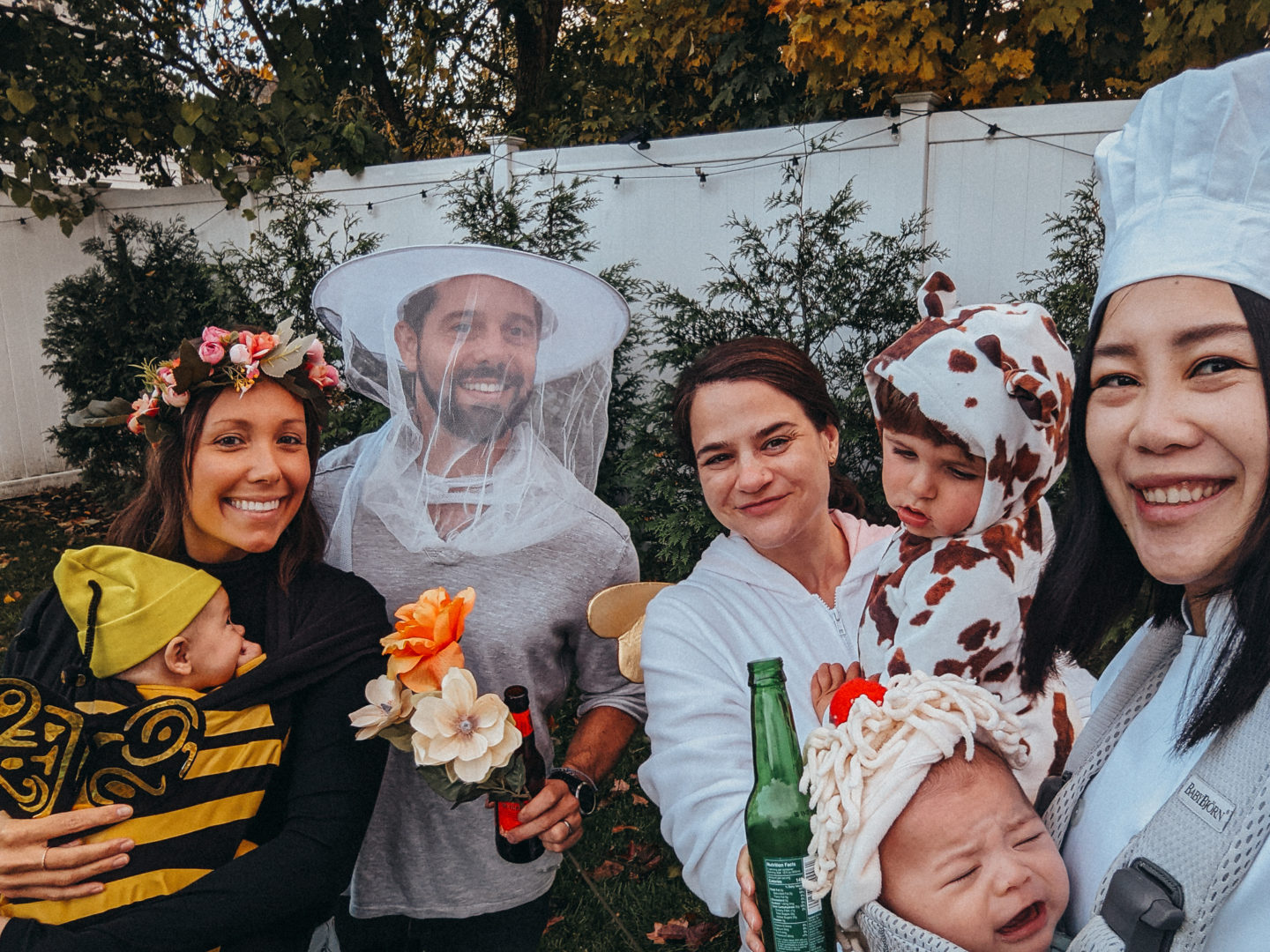 Later that night, I went on to my first trick-or-treat adventure! Boy was that fun! Truth to be told, I snoozed my way through most of it, but my presence was critical to the success of our candy haunting mission.
The key to pulling off a Halloween costume, is not only to dress it, but to be it. What do I mean by that? I was really into my role as the spaghetti, my head was dangling left and right from all that serious snoozing, just like how you'd imagine a noodle moves. Because of my spectacular performance, I got lots of candies in my Halloween bag. Mama and Baba helped to consume them, of course. Again, I don't know who's having more fun on Halloween, me or them? 🙂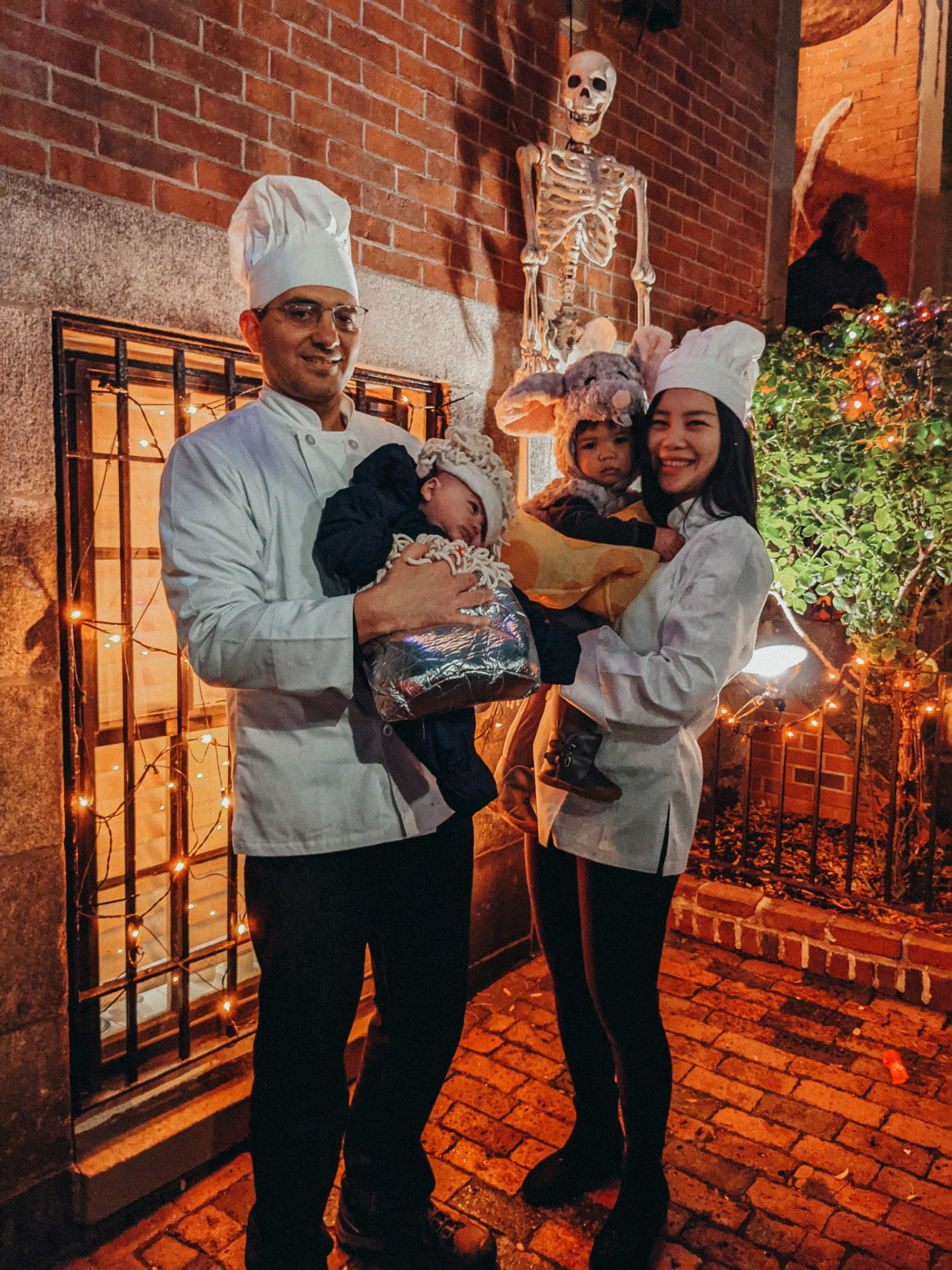 I also got to see the little ducks in Boston common all dressed up in their costumes. How fun! I think I kinda love Halloween.
Thanks for reading my Halloween stories, and for thinking of me. I'm Elon. I'll chat with you next time!