Hey there! It's Elon. Did you miss me?
Today I'm gonna tell you my first ever big adventure to Kansas City! Where I met baba's family for the first time. Boy oh boy isn't that exciting?!
This was my first time riding a plane. I was 2 months old at the time. Oh you have no idea, the plane was SO big! It flies into the sky like the birds! Isn't that crazy?! And the ride? It was so smooth it put me right to dream land. I think I like planes.
We stayed at grandma and grandpa's house in KC. Baba said that's the house where he grew up. There were still some of his toys left in the basement, toys that were much, much older than me. Maybe one day when I grow up I can play with them too.
Grandpa likes to walk around the house holding me while singing songs like "Love me tender" to me. He said to call him Mr. Pavarotti. OK grandpa, noted. Just so you know, whenever I cry, what I'm really saying is "Mr. Pavarotti, another song please! And maybe some milk would be nice too. Thanks."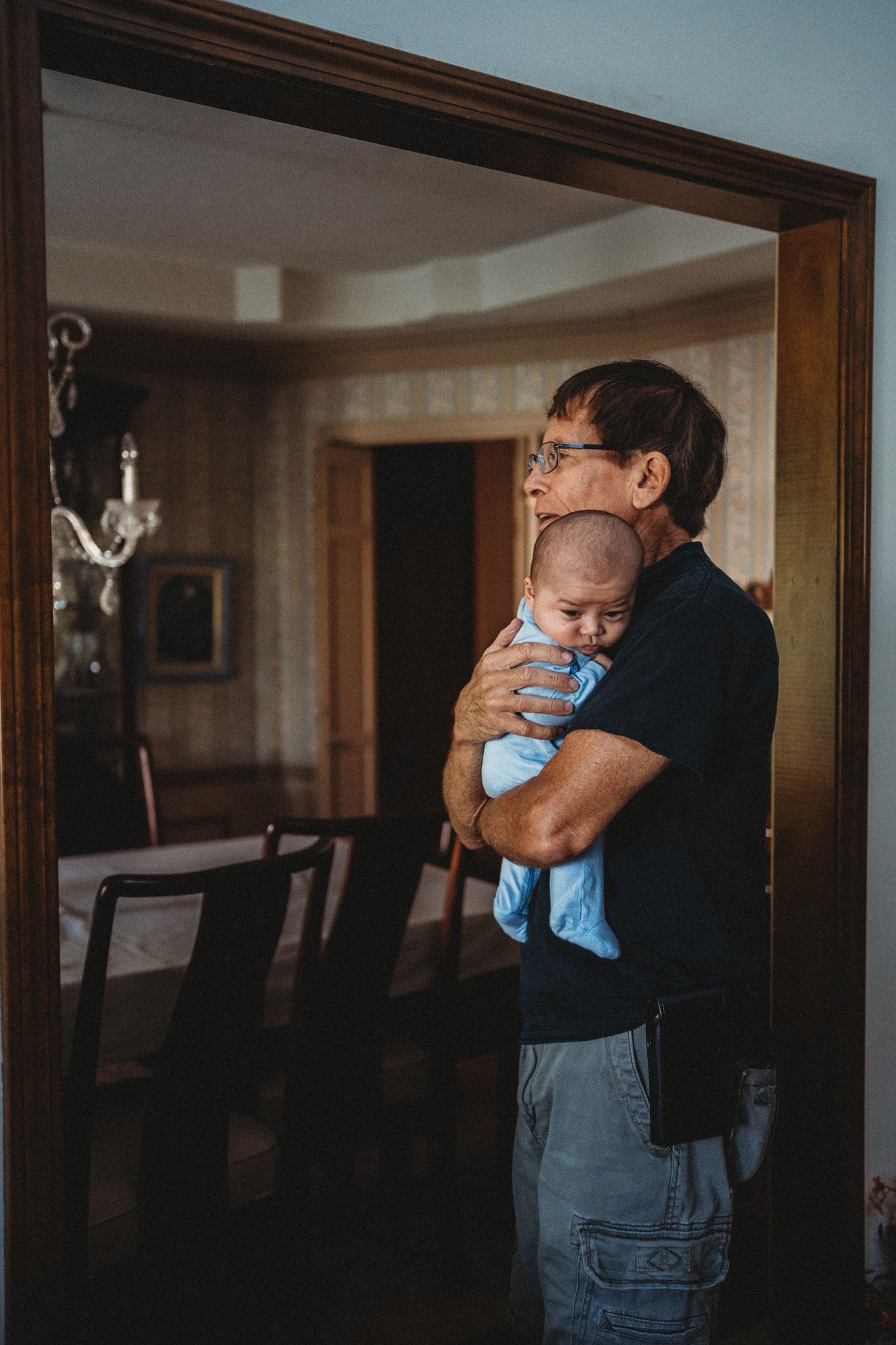 When I stroll my way around Kansas, I take two body guards with me. We make quite an appearance. If you don't know what I mean, check this out.
In case you were wondering, I don't usually dress up funny like this, onesie is kind of my thing. Well, I was supposed to go to a wedding with baba, mama and my sister. But grandma and grandpa offered to take care of me while the rest of my family go to the wedding. Before baba and mama left, they told grandma and grandpa, don't worry, Elon is the easiest baby. Just feed him milk and he'll be fine and go to sleep. And off they went.
Little did they know, I was upset that I didn't get to go to the wedding. I mean look at me, I finally get to dress up for once and I don't even get to go out? Not cool. So I made sure they know about how I felt. Before the wedding even started, baba got an emergency call from grandpa. "Come back! Elon won't stop crying, I tried everything, I tired to give him milk, and he just won't stop crying. You need to come back, now!" Long story short, baba gave grandpa some more tips on how to handle me, and eventually I cooled down and my parents got to attend the wedding while chasing my toddler sister around. Sorry grandma and grandpa if I almost gave you a minor heart attack. Little babies got big feelings too you know, and I had to let them out. Thank you for taking such good care of me and loving me although I was giving you a hard time. I love you both.
Now comes the favorite part of my Kansas adventure – meeting my cousins! They gave me so many kisses and hugs. I feel so loved around them. What do you adults call those big love feelings? Love at first sight? Yeah, that's it. That's how I felt. It was love at first sight – I love my cousins.
Oh oh! And we also went back to the same place where mama and baba got engaged, and took a same shot there now as a family of 4. That was quite fun too!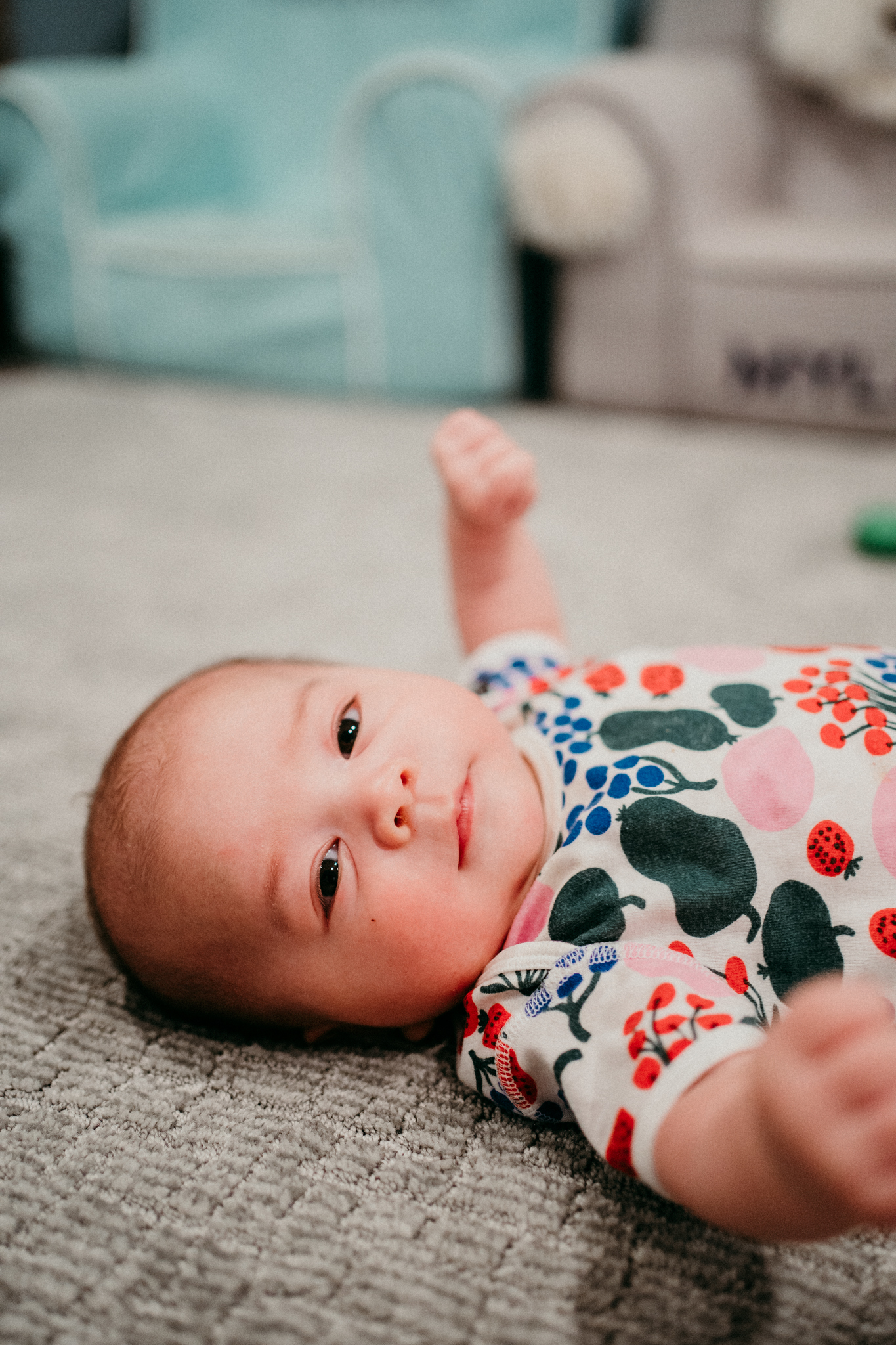 OK. That's all for today. Hope you enjoyed time-traveling to Kansas City with me! Adiós for now. Until next time!